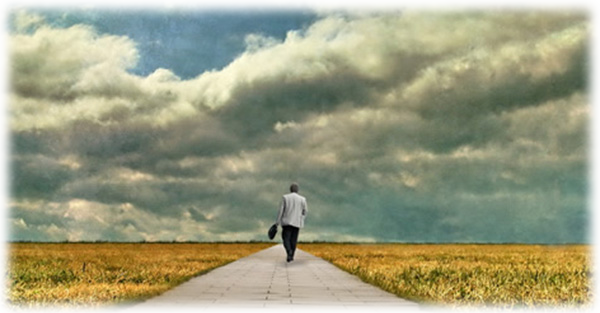 Most would-be entrepreneurs believe that they will one day start a company, however they usually don't  know how.  Starting a company cannot be haphazard.  Beginning a company requires significant planning and many events must simultaneously converge in order to be successful.  Some people describe the successful convergence of timing and opportunity as "serendipity", others call it "chance" or "luck".  Whatever you call it, heed the words of Louis Pasteur who said, "chance only favors the prepared mind".  Knowing what to do first can be most challenging since there are so many things that must be accomplished.  Here is a checklist of 7 steps that are essential for starting a biotechnology company.
Step 1.  Make absolutely sure the idea has a true market need
Good ideas are just that…good ideas, however, not all good ideas produce needed products.  Recognize that there are many exciting technologies still in search of a market need.  Be absolutely sure that there is a real market need for your future product (see BioBlog "The Deception of Marketing a High Tech Product" post).  Also, be sure that the technology of interest is protected by intellectual property (IP).  Next, secure the assets, IP rights and commitments from the inventors and key personnel (if you are not one) who have the know-how required for making the technology successful.
Step 2.  Identify Founders and Key Personnel
Good people are critical to any company's success.  Carefully identify these individuals and understand their interest and commitment to the future organization.  Not all individuals with interest at this stage should be founders of the company; nor should all founders be equally compensated with identical amounts of stock unless all intend to work full time in the organization once it is funded.  Determining percentage ownership is a difficult issue.  You do not want one founder receiving identical equity ownership who will not be working with the new organization yet keeps a secure position receiving a good paycheck and rides on the coat-tails of other founders.
Step 3.  Find a Good Attorney
This individual is a key partner.  Your attorney will be the individual you go to for advice, guidance, counsel, and of course, legal answers.  They will help you navigate through the corporate and business issues during all stages of establishing and growing your company.  Within the first week of starting your company, you will have this person's phone number committed to memory.  Therefore, they need to be someone you trust and someone with whom you work well, and above all, a professional with many years of expertise in advising start-up biotechnology companies.
Step 4.  Incorporate your company as a C Corporation once you have Investor Interest
Your next objective will be to raise money and/or secure federal SBIR (Small Business Innovative Research) grants. Without an incorporated company you won't be able to do either.  There are many reasons to incorporate early, one reason is that you can then issue founders stock without having to pay exorbitant sums of money for shares (or incur large tax consequences) since the valuation of the company at this stage is extremely low. In the inception and early stages most companies will start as an LLC then later convert to a Delaware C Corporation where the corporate laws are more favorable to companies. Once you gain traction in your company and begin to have investor interest, biotech companies should be C Corporations rather than LLCs. Investors in biotech and life science companies may wait to invest if they do not want to go through the trouble of changing to an appropriate corporate structure.
Step 5.  Conceive a well-planned marketing and business strategy
It is impossible to raise money without a well-written business plan that clearly describes: the market problem and need, how your product will solve it, how much money your product will generate, what you intend to do with the cash, what the return and exit is for the investor, and who the key personnel are within the company.  Write your business plan with the guidance of your attorney.  They will help convert this into a fundraising document (private placement memorandum).  You will then seek an audience with the appropriate investor groups interested in your stage and sector of industry.
Step 6.  Operate as a virtual company
Keep your day job!  Build the company carefully while minimizing your risk.  At this early stage, brick and mortar are not necessary when you possess a computer, a cell phone and have an internet connection.  However, be sure to have access to a conference room or meeting room but don't spend money on rent at this stage.  As you work on your new enterprise, be careful about performing any work for the new enterprise while employed at your current place of business.  There can be legal issues with ownership if you use company time and/or facilities while starting your new business venture.  Be sure to discuss these issues with your attorney.
Step 7.  After raising seed capital, advance the technology consistently through successive product development milestones
Be sure to outline the key value-increasing product development milestones throughout the entire product development pathway.  Then demonstrate consistent progress by meeting these projections for the first few of these milestones.  All investors like to hear about companies making steady progress along a planned development pathway.  By timely meeting key milestones, you will increase the value of your company and decrease the investment risk. Consistency in meeting planned milestones increases the likelihood of securing subsequent funding.
THE TAKEAWAY TIDBIT
These 7 steps are important basics for the biotech entrepreneur.  The amount of time it may take to complete these steps can be anywhere from two months to two years.  There are many additional steps to starting and building a biotechnology company than presented here, and this brevity is not meant to trivialize the process but rather to clarify what is involved in reaching this goal.  Sometimes the order of these steps may be different, but each of these are essential when starting a biotech company.
Copyright 2015 © BioSource Consulting. All Rights Reserved