LEARN HOW THEY DID IT – BIOTECHNOLOGY INDUSTRY LEADER INTERVIEWS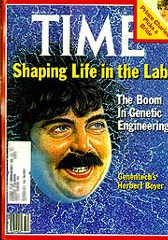 How did they accomplish that?
What were they thinking when they made that decision? Questions like these are answered by biotechnology industry leaders such as Molecular Biologist, David Goeddel of Genentech and CEO of Tularik, Rob Swanson and Herb Boyer – co-founders of Genentech, George Rathmann – former Chairman and CEO of Amgen, Ronald Cape – co-founder of CETUS, and many more.  As you read these transcribed oral interviews at
UC Berkley's Oral History eLibrary
, you will sense the excitement and understand the uncertainties that troubled the minds of these successful biotechnology leaders.  You will also realize that in spite of seemingly insurmountable situations, these individuals pushed through to success.  Be reminded of the words of Henry Ford, "obstacles are those frightful things you see when you take our eyes off the goal."
LISTEN AND LEARN FROM OTHER ENTREPRENEURS
Successful entrepreneurs learn from other entrepreneurs.  They also apply lessons gleaned from other businesses—even other sectors.  The talks presented at this link will help you avoid some potential pitfalls in your own business. 
Stanford University's Entrepreneurship Corner
contains lectures and podcasts from successful entrepreneurs such as Google founders – Larry Page and Sergey Brin, Dell founder – Michael Dell, and venture capitalists John Dorr and Brook Byers of Kleiner, Perkins, Caufield and Byers.  You can also listen to an insightful talk by the biotechnology industry opinion leader Steve Burrill.  Though most of these talks are from entrepreneurs in the IT sector, there are many related to the biotechnology and life sciences sector.  Be sure to listen for parallel challenges and apply their solutions to developing better strategies for your business.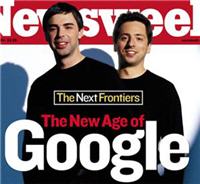 WHAT ARE PATENTS AND INTELLECTUAL PROPERTY (IP)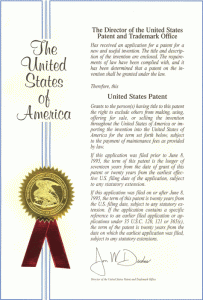 Is my idea unique?
There is much more to answering this question than you might think.  The first step is to find out if there are any issued patents identical to, or related to the technology necessary to developing your product.  If you are a scientist or professor at a university or institute, your Technology Licensing Office should be able to assist you in answering this question.  In order for an idea or technology to be considered strong enough to move into product development, the IP must not be encumbered by other issued patents.  If they are these must then be licensed before proceeding into product development.  A Freedom-to-Operate opinion (a determination of whether a product can be commercialized without infringing on other patents) should be performed by an experienced biotech patent attorney before seeking significant sources of capital for the business.  This subject is discussed in more detail in
The Business of Bioscience
; for those who want to perform a patent search on their ideas, the
U.S. Patent & Trademark Office patent search engine
is a good place to start.  You can also learn more about the patenting process on the
USPTO's patent page
.  Understanding this process may also give you insight on how to improve the novelty or uniqueness of your patent application.
The question is not just, "can you raise capital?"—though that is difficult enough—when, how much, and from whom, are sometimes even more important measurements for future  success.  Raising money for a  biotechnology company is challenging and must be balanced by how much money is raised and the timing of raising money because your company valuation is impacted by new capital.  The ability to raise large amounts of capital is intricately linked to several things: the background and expertise of the leader, the market interest in the future product, and the novelty and strength of the science, among other things.  Other important things the entrepreneur should be doing include: working on perfecting the "pitch", strengthening the business plan and creating a compelling PowerPoint presentation.  Remember though, these things are just means of opening the door for further discussions about the management, the market, the development, and the business approach.  Once a financing is contemplated, a Term Sheet will be presented to the company.  For individuals interested in reviewing a typical Term Sheet from a venture capital deal, model documents can be found at the
National Venture Capital Association's website Model Legal Documents page
.  Links to regional and international venture capital associations can be found on their
Venture Capital Organizations' page
.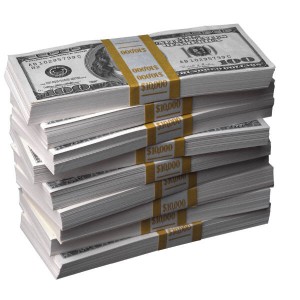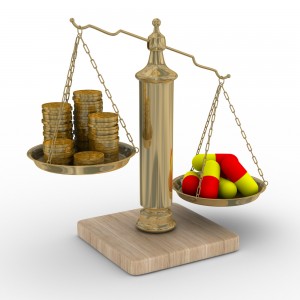 Because the equity ownership of shareholders, founders and investors becomes diluted with each successive round of capital raised it is important to consider sources of non-dilutive capital.   Non-dilutive capital just means that no equity (stock) is given in exchange for money that the company receives. Non-dilutive capital preserves ownership and simultaneously provides the funds to make product development progress and increase the valuation of the company.  Obtaining grant funding accomplishes these objectives and conveys a credibility factor to the science and technology.  Biotech entrepreneurs and scientists should be encouraged to apply for and improve their competitive grant writing skills because they can win anywhere from $100,000 to over $1,000,000 in grant awards for advancing your product towards commercialization.  The
Small Business Innovative Research (SBIR) website
lists the government agencies that award these grants and this site provides helpful assistance on writing them.  The
National Institute's of Health (NIH) National Library of Medicine
provides tutorials helpful for first time grant writers, and gives common mistakes when writing grants.  It is important to understand that the grant review process is highly competitive; however solid science, exceptional researchers and good writing skills will eventually win peer reviewed grants.  If you have not done so, consider applying for SBIR or STTR federal grants.  Don't be discouraged because you don't win an SBIR grant the first time you apply.  It is not unusual to reapply more than once.  Over time you will understand what a winning proposal looks like and can then be successful at securing these types of grant awards.
BIOTECHNOLOGY REGULATIONS
One of the largest markets for biotechnology products is the U.S., therefore any successful biotechnology product must eventually obtain FDA approval before commercialization.  Just as science and technology changes, so does the risk of these technologies.  The FDA is by nature a risk-averse organization so the biotech entrepreneur must understand the regulatory review process and understand the strategy and risk concerns when seeking product approval.  The process for biotechnology product approval can be complex.  A  good place to learn more about  this process is the FDA's website.  For diagnostic products and medical devices visit the
Medical Devices section
; for vaccines, blood products and biologics, visit the
Center for Biologics Evaluation and Research
; for therapeutics visit the
Center for Drug Evaluation and Research
.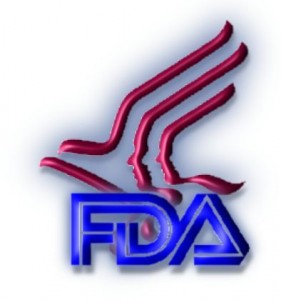 THE BIOTECHNOLOGY INDUSTRY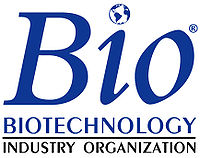 Biotechnology is a rapidly growing industry.  According to Ernst & Young, the biotechnology industry encompasses over 4,717 public and privately held companies worldwide.  Biotechnology has created over 200 new therapies and vaccines and there are over 400 biotech drug product and vaccines in clinical trials.  Biotechnology is responsible for hundreds of medical diagnostic tests and devices and none of these was possible 30 years ago.  For those interested in the biotechnology industry as a whole the
Biotechnology Industry Organization (BIO)
shares industry information and BIO sponsored meetings.  For a global perspective on this burgeoning industry, you can receive a free hardcopy of
Ernst & Young's Beyond Borders – Global Biotechnology Report 2009
.
"BioSource Consulting Group performed the due diligence we needed to assess our potential investment in a biotechnology company's product. Their insight into the technical component was tremendous, but they also gleaned the overlapping business, regulatory, financial and operational risks that helped us make an informed investment decision. They also provided an alternate investment structure proposal that gave us confidence in making our final decision. I certainly will use them again!"