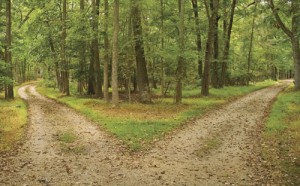 You may be a Professor or Practicing Physician at a University or Research Institution and ask the question "How can I start a biotech company if I don't really want to run it?"
Don't worry! You don't have to be CEO in order to start your own biotech company.  In fact, it may not be the best advice to become CEO if you have no previous business experience.  An academic scientist CEO without prior business experience can sometimes be an impediment to raising money because investors bet on experienced people – not just in technologies alone.  Although there are examples of scientists and physicians leading successful biotech companies, unfortunately, stereotyping of scientists and physicians does occur. As a general rule, the more practical business experience you possess, the more confidence investors will have in your ability to successfully lead a company.
As a professor or practicing physician, you can assist in starting and forming your new company, help develop the technology and participate in its value creation without having to leave your academic or clinical position.  But even if you are interested in leaving your position now or in the future, you still don't have to run the entire organization unless that is your desire.  There are several ways to participate in the entrepreneurial process without shouldering the responsibility for the entire organization.  However, just because you are not leading the organization, it does not mean you cannot participate in shaping its future. There are several alternative roles you can assume that still provide valuable experience for participating in the entrepreneurial process and better equipping you for a subsequent entrepreneurial opportunity.
Alternatives to Taking the Leadership Role
It is important to first decide your time commitment to the new entity.  Are you interested in full-time participation or only part-time?  Do you only want to participate in this new venture as a consultant on an "as needed basis"?  Would you like to start on an "as needed basis" yet have the opportunity to later participate full-time?  If you first identify your time commitment interest, it will help in selecting your entrepreneurial options.  If you are contemplating starting a biotechnology but are not interested in leading the organization, here are some ways you can participate:
1. Take a position as Chief Scientific Officer, Medical Officer or Vice President of R&D.  Participate by leading the technology or clinical development but have someone else shoulder the business and financing responsibilities of the organization.
2. Participate as a Scientific or Medical Advisory Board Member and assist in the overall direction and in solving problems during the technology development
3. Participate as Scientific or Clinical Consultant and assist on an "as needed basis"
In the beginning, you will be heavily involved in establishing the company, and you must be willing to commit a large portion of your time during this phase.  Afterward, you can then return to academic research or medical practice, while contributing an alternate role as described above.  As a founder of the company you will most likely be involved in securing seed funding for your new venture, which may come in the form of grants and/or seed capital funding from angel investors.  During this time you must identify and recruit an experienced CEO or a former entrepreneur who can give you guidance on how to move the technology forward. Initially, you must be the sole driving force behind the company, understanding that your work will have benefit later when you reap the rewards of your efforts.  By participating in these alternate roles it will better prepare you for subsequent start-up options where you may want to assume the leadership role.
The Takeaway Tidbit
Professors and physicians with minimal business experience may want to consider supportive roles in their new venture rather than taking responsibility for the entire organization.  In this way, you can learn by participating as a member of the team, rather than being solely responsible for the outcome of the company.  By doing this, you will gain valuable experience and can be applied to your next opportunity.  You can then lead with more confidence because you will then understand the start-up process and the issues you may face.  It is essential to work with other experienced people because a good team is vital to business success.  For those who are interested, more information about these alternative roles can be found in the chapter titled "What Makes a Biotech Entrepreneur", in the book "The Business of Bioscience: What Goes Into Making a Biotechnology Product".
Copyright 2015 © BioSource Consulting. All Rights Reserved